Branding, Web Design
French Bloom, e-shop as a worldwide sale's platform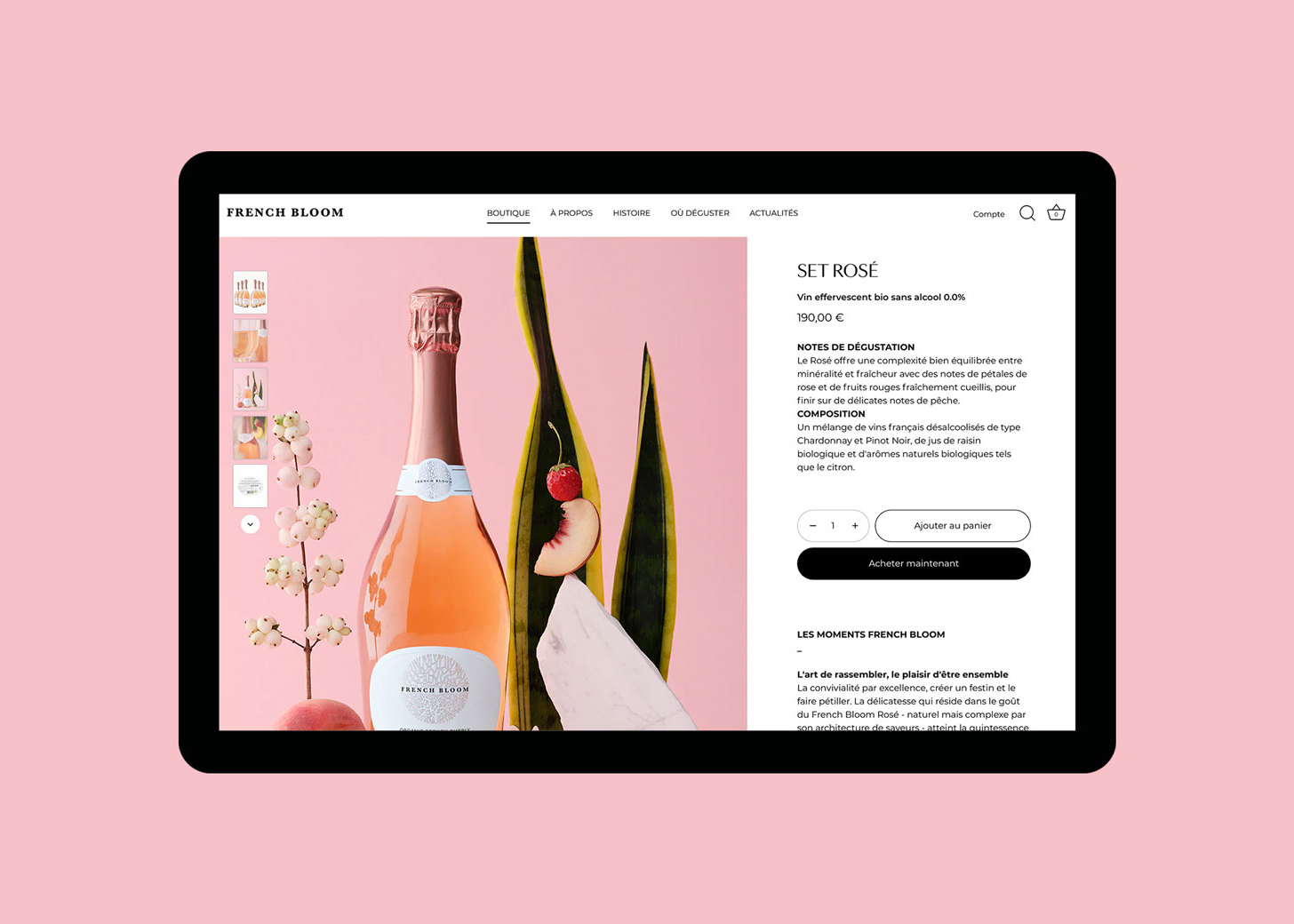 Lara Mueller,
Head of digital marketing
& e-commerce design
Lara Mueller is a French-Dutch-American who specializes in digital marketing, e-commerce design and online customer experiences.  She creates and optimizes the digital marketing and turnover of the companies she collaborates with, whether it is in the improvement of their website, acquisition, conversion or customer loyalty. For French Bloom she has developed the e-shop platform worldwide.
What are the main challenges in designing an e-shop?
The biggest challenge when building an e-shop is to mix both technical and aesthetic. The digital competition being very strong, we have to bring the best customer experience and distinguish ourselves graphically and visually.
How is the French Bloom e-shop different from other e-commerce websites?
The originality of French Bloom is already made by its products. It was a real challenge to think about the website of this alcohol-free brand. The market being new, we had to show the notion of alcohol-free combined with the codes of luxury – knowing that at first sight these codes do not mix.
So we took all these identity codes to be able to highlight this new and singular product range.

How do you successfully push the brand's vision into the online customer experience?
Through these codes of luxury, champagne and French know-how. Each word, each photo, each button has been carefully thought out and placed, to keep this high-end image without hindering the e-commerce experience and the discovery of French Bloom products.
The e-shops developed by Frontline Studio can have a worldwide reach. How does this make development more challenging?
We have already developed the Europe, UK and USA area; we are looking forward to develop the e-shop on the other regions of the world. And it is even more interesting to adapt these sites to each area of the world, the way of life, the mood and the habits vary according to the local culture.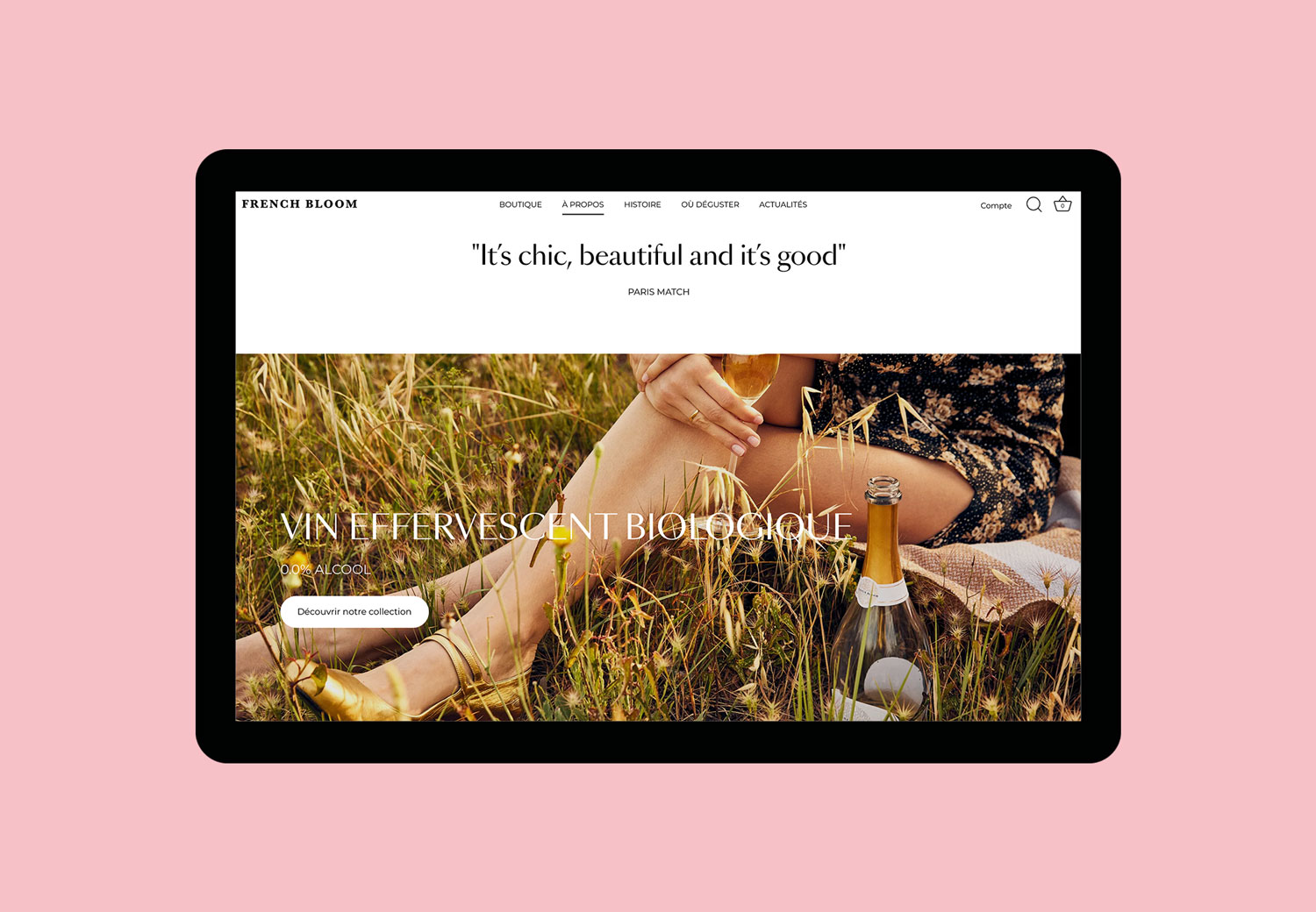 Experience the website here: https://www.frenchbloom.com/